Probably sometimes you wonder what is going on with our masters from previous editions of ER CHAMP. So do we - that's why we hope that the report from the trip around the world of ER CHAMP 2020 world champions, from which they recently returned, will motivate you to intensively prepare for the next edition. We invite you to read!
Let us remind you: after three editions of PolandEscape, the championship changed its name to ER CHAMP and its rank to international. Due to the pandemic announced at the beginning of 2020, the formula of the competition has temporarily changed. This time it was entirely based on a point-and-click game (not only in the qualifications but also in the finale). The qualifications on September 12, 2020 selected the best 100 teams from around the world (out of 723 participating), which later faced the grand finale on November 21, 2020. The world champions were La Compagnie Keyhole from Canada, the second place was taken by the Riddler Sukiyaki team from Japan, while United Discord from the USA was third on the podium.


The main prize was a trip around the world in a version adapted to the current world situation - in a virtual form. The team visited one live cam escape room on each continent (where it was possible) and wrote down their impressions for you. Now let's hand it over to our champions!


<<Thanks to technology, we had a chance to enjoy the grand prize as promised: A trip "around the escape room world" is waiting for the winners :). Obviously, we'd rather have done a real-life world tour but there we have it – on the upside, we got no jet lag or lost luggage.


Jan 10th


South Africa [Africa] - "Master of the Game" by Intrigue Escape Room


We boarded the Internet early for a trip to South Africa. Obviously, it's a first for all of us Canadians. Our hosts knew we were ER Champs and we had a warm welcome. The room itself was avatar led and was themed on games and puzzles. Difficulty was medium and some puzzles needed some manual operations that were a little less appropriate for a remote escape room. Overall, we had a great time in the room and an even better time chatting with our hosts afterward.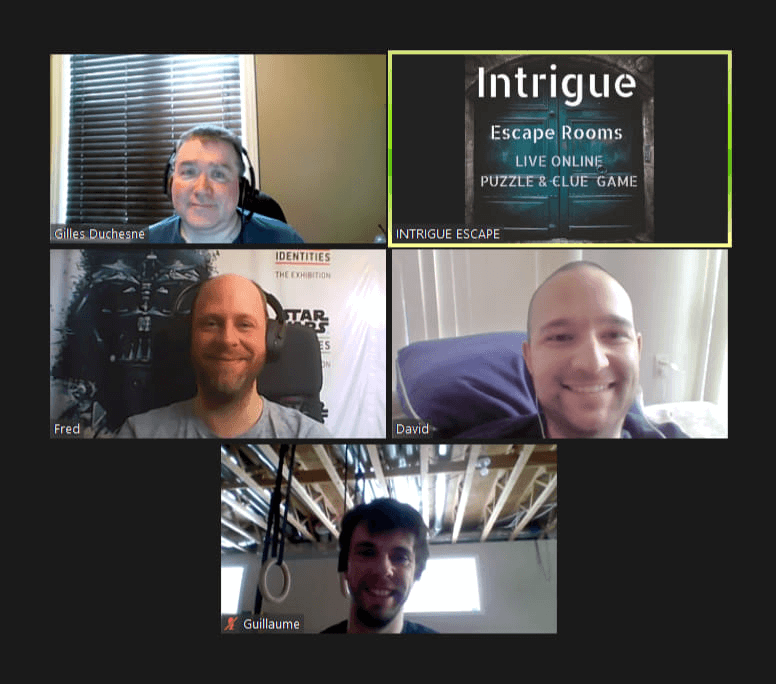 Brazil [South America] - "The world cup is ours" by BH Escape


After a quick trip across the Atlantic, we got to Brazil just in time for our next challenge. This room was also avatar led and the theme was, as you surely guessed, football – or soccer, depending on your origin. The difficulty level for this one was hard according to us. It contained a lot of nice puzzles and would have been a great real-life room experience. It was visually appealing and a good challenge. We made it out just in time but as you know, avatar led rooms make it nearly impossible to split the work.



Jan 21st


New Zealand [Australia and Oceania] - "Asylum" by EPIC Escape


Our New Zealand escape had to be late in the day for time zone reasons. Our host and avatar took us to the room which was psych ward themed. The room was well designed and looking quite real. I had the best jump scare from a remote escape room ever. Many puzzles were innovative and we got lost in overthinkingland a few times. After we escaped (in time), we had a nice chat with our host that knew us from other recurring competitions. Are we getting famous? ;o)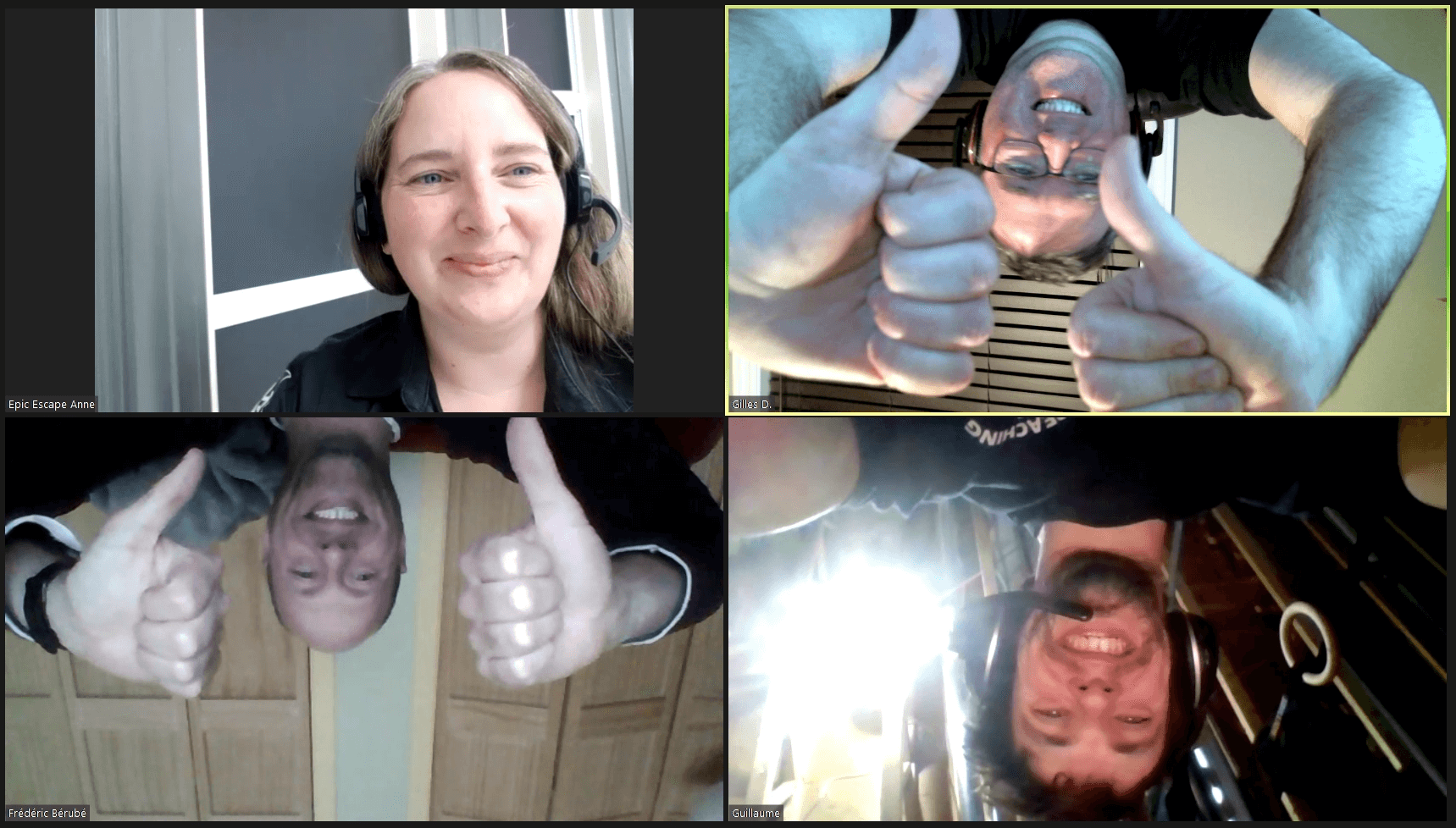 Jan 24th


Russia [Asia/Eurasia] - "Secret Patient" by Claustrophobia


After what we may call a slight delay, we met our avatar, Sergey. He kindly led us through our adventure that needed some translation from his part. What struck us all was how large the room (or rooms) were. This was an impressive psych ward complex. Some puzzles were definitely better played in person and some short videos left our avatar with some time to build some structures – that was funny. We made it out in time and saved the day.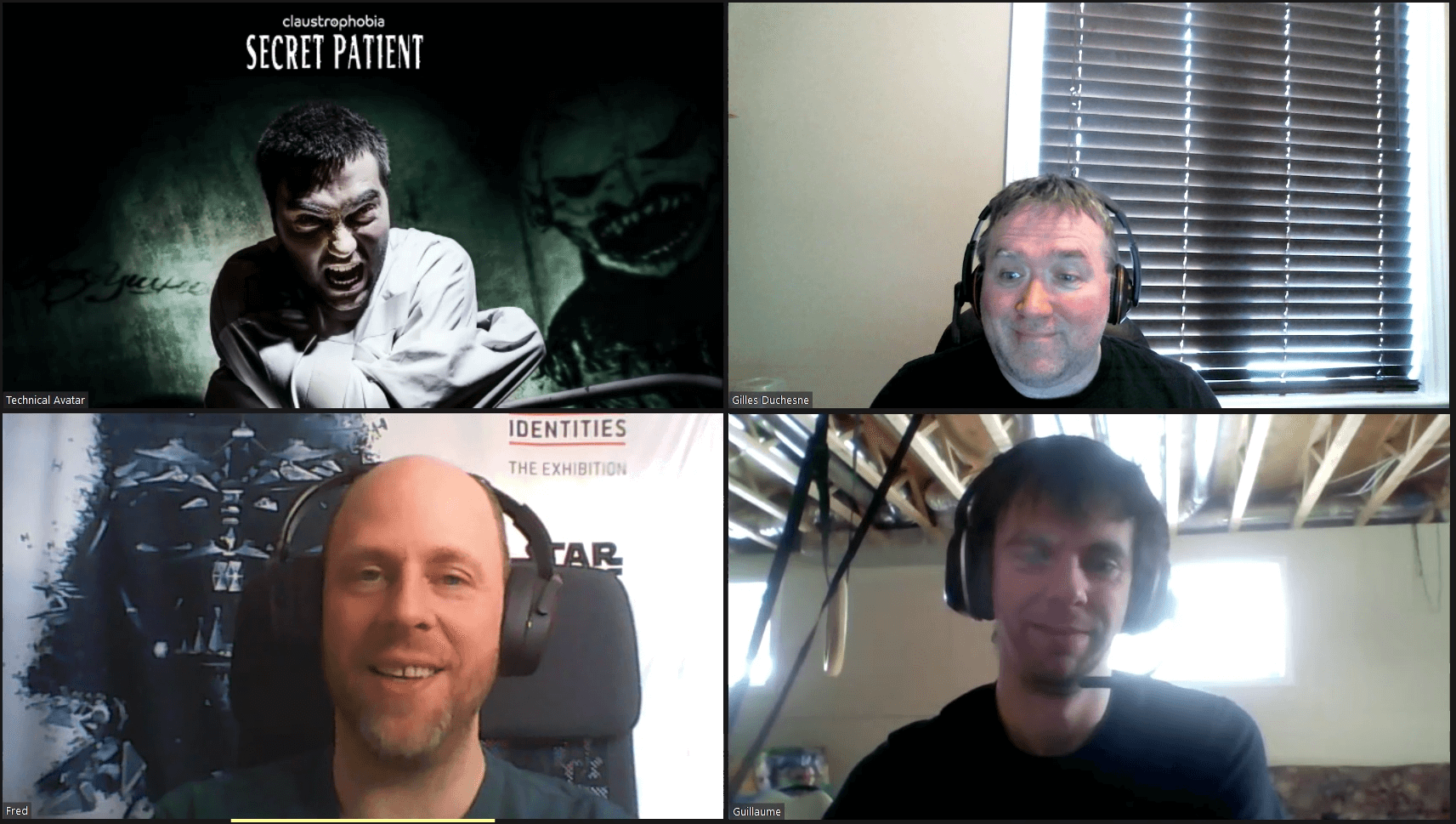 Feb 7th


Poland [Europe] - "Sherlock Holmes" by LetMeOut


That room was very well decorated, we all agreed on that. Our host/avatar/owner made us feel very welcome and seemed proud of the room we were about to tackle – with obvious reasons. Many puzzles were very creative and made good use of the latest technology. Once again, we had a lot of fun and we sure hope to visit Poland someday.



USA [North America] - "Playground" by Fuzzy Logic


Once again across the Atlantic from the previous room perspective, we headed for a playground themed room. Our avatar was deeply devoted to his character and made us feel young again. The puzzles were clever and well aligned with the theme. This one was closer to a classic escape room but we enjoyed it nonetheless.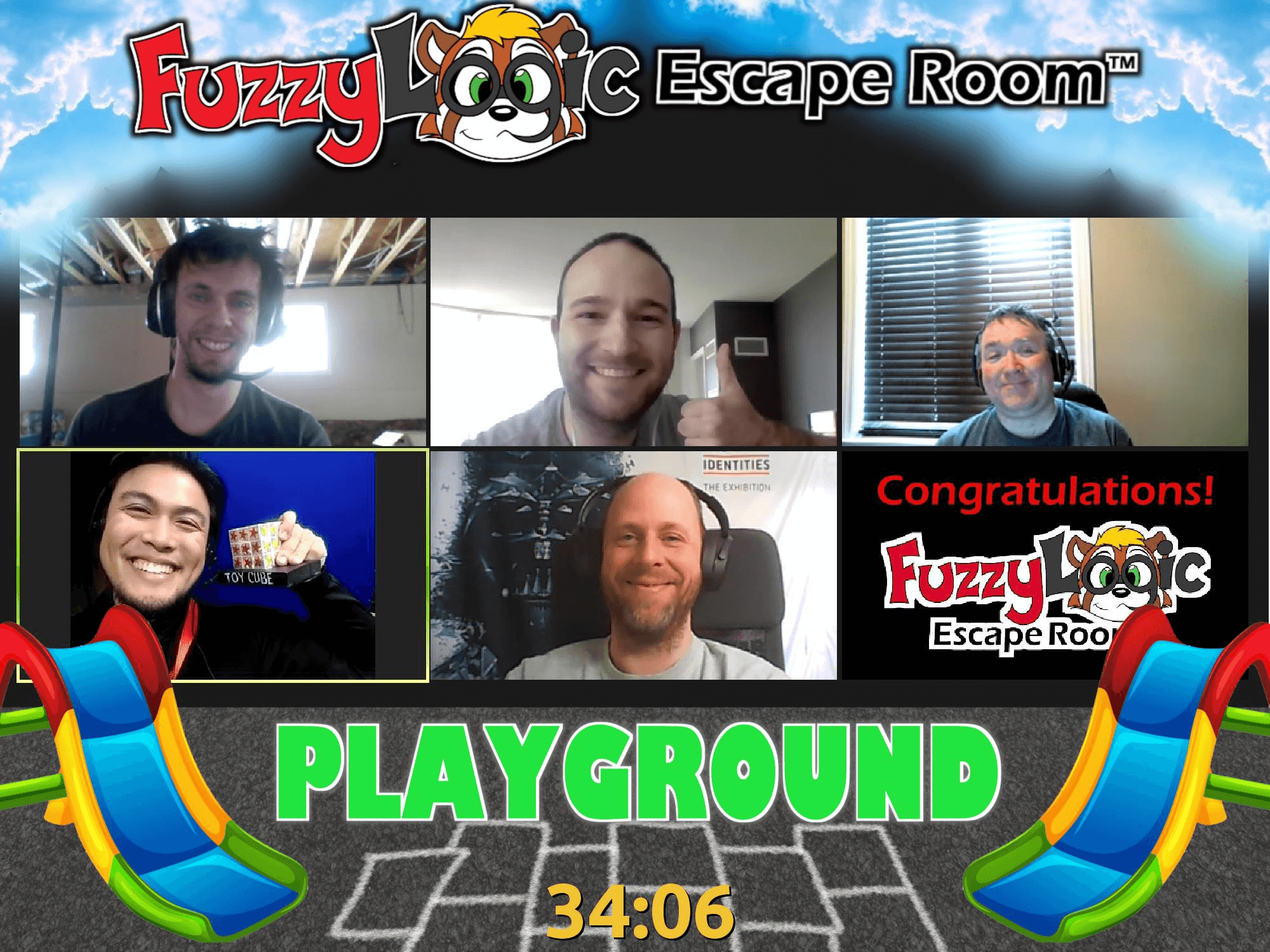 We had the chance to meet ER enthusiasts from around the world and share about escape games, our cultures and be a little less lonely in these trying times. Thanks a lot, ER Champ!>>


We would like to thank the La Compagnie Keyhole team for their participation in our championship and for the coverage of their journey through live cam escape rooms of the world. The realization of the main prize by the team is the official "end of the season" for us - thus the 2020 edition can be considered sealed and closed, We are very happy that despite the difficulties related to the coronavirus pandemic, we managed to choose a satisfactory form of travel and make it, and the team had fun doing it. While we all miss the stationary rooms (and the finals and eliminations!), the live cam rooms have turned out to be a great form of entertainment for fans like us.


Soon more teams will have a chance to take the ER CHAMP world championship title. However, something tells us that La Compagnie Keyhole will not give up this title so easily... We, for our part, ensure that - like every year! - it won't be easy. Anyway, you have known us for a long time...


While preparing this article, we were browsing the ER CHAMP fan page posts for some information and we were overwhelmed by a certain nostalgia. These emotions, this atmosphere that is unique even online... We can't wait!